Thanet Schools Cross Country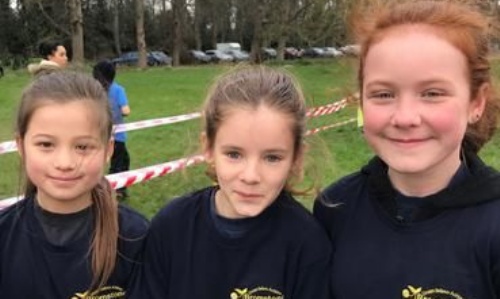 Cross Country
Congratulations to our Cross Country runners who took part in The Thanet Schools Cross Country Event! What a great achievement for all children that took part and finished the race; it's a long way! The children showed fantastic resilience, digging in when it mattered and finishing the race with smiles on their faces!
Well done to the following runners:-
Year 3 girls
Isla, Aurora, Chloe, Sophia, Sophie, Alana, Nieve
Year 3 boys
Tommy, Jamie, Owen, Jules, Theo
Year 4 girls
Leia
Year 4 boys
Harry, David, Cassiel, Tyler, Ellis, Archie
Year 5 girls
Grace, Evelyn, Kiera
Year 5 boys
Ewan, Lincoln, Noah, Callum
Year 6 girls
Alicia, Scarlett, Faith, Bella, Evie
Year 6 boys
Morgan, Alex, Freddie, Tommy
Very well done to the runners below who achieved excellent results in their age group.
Noah Hobbs 4th - year 5 boys
Theo Hobbs 27th - year 3 boys
Chloe Goudie 24th - year 3 girls
Sohia Goudie 15th - year 3 girls
Nieve Ward 27th - year 3 girls
The finishing times for every runner can be found by visiting the East Kent Coaching website, www.eastkentcoaching.com/primary.html .