Welcome and Vision
Bromstone Primary School is federated with St Mildred's Primary Infant School in Broadstairs. We share an Executive Headteacher and a Governing Board.
Dream Believe Achieve
Mission Statement
Dreaming bigger than you can imagine
Believing you can be the best you can be
Achieving more than you ever thought possible
Our school aims:
To provide an environment where our children are nurtured, feel happy, safe and comfortable enough to take risks.
To enable all children to become independent learners as they progress through our school and in to the wider world.
To embrace all members of our Bromstone family, treat everyone equally, with respect, and live by our values.
To expect all stakeholders to show excellence at all times and to be held accountable, so that every learner has the opportunity to reach their full potential.
To celebrate success and excellence in an environment where anything is possible; dream, believe, achieve.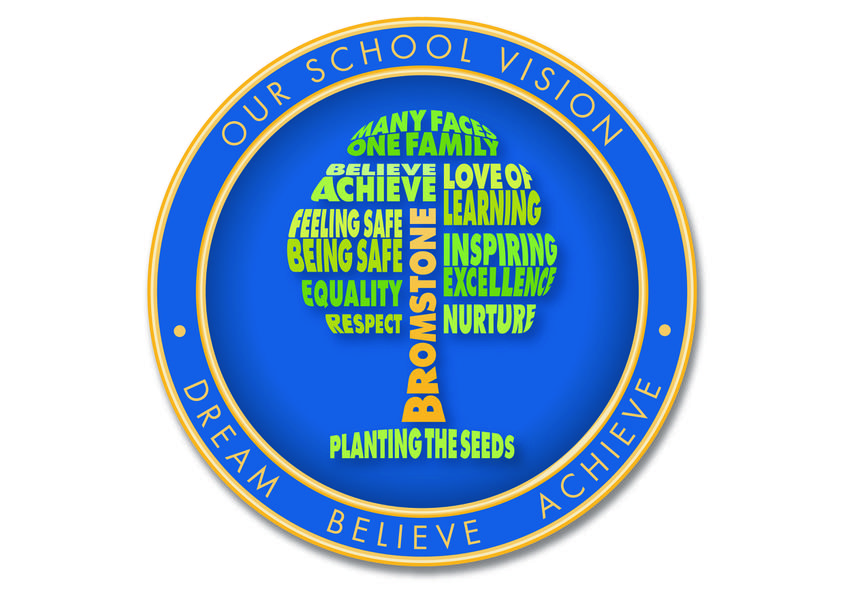 We hope that you enjoy your visit to our website, and that you find the information you are looking for. You may also contact the school on: 01843 867010, or email office@bromstone.kent.sch.uk