Curriculum
Statement of Intent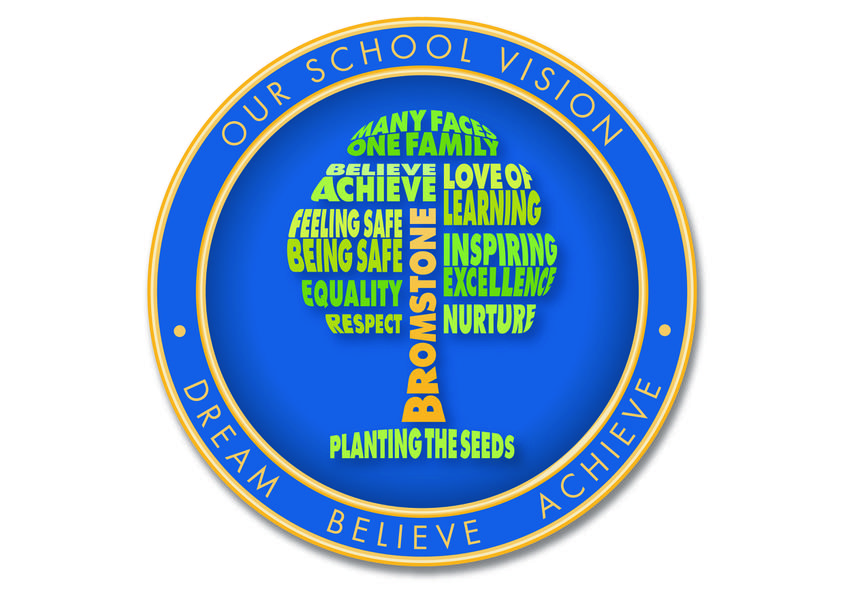 At Bromstone our nurturing approach to the curriculum is designed so each child can develop confidence, independence and curiosity in a safe environment.
Our curriculum is child centred and we ensure the curriculum is relevant, current and motivating for all involved.
We encourage our children to develop skills that will enable children to make decisions, self-regulate, and make connections with the world around them.
We want our pupils to be become lifelong learners. During learning opportunities, children acquire key skills, knowledge, concepts and values.
We use Learning Powers to promote responsibility for learning and future success.
In addition, the curriculum is supported by our school values and vision, where mutual respect is essential. We aim for pupils to respect themselves and acknowledge their own self-worth.
As our children journey through our enriched and creative curriculum, we will build upon prior learning and provide a breadth of experiences.
This will enable the children to become creative and confident, critical thinkers who will challenge and ask questions.
Language is a vital means of communication, and we encourage our children to have a voice. A voice that is listened to, appreciated and respected.
Outdoor learning opportunities are given at every opportunity. Our learning environments, wherever they are, set out to inspire and enable learning.
Childhood should be a happy, investigative and enquiring time in our lives where there are no limits to curiosity and there is a thirst for new experiences and knowledge.
Our aim is that when children leave Bromstone, they are prepared for the many challenges they will face, as they become future citizens of the world. We appreciate the importance of transition in children's lives.
We hope they will illustrate positive attitudes to learning which reflect the values and skills needed to promote responsibility for learning and future achievements.
A Bromstone children will have high aspirations and become the very best version of themselves as they take their next steps within education and the wider community.
Dream, Believe, Achieve.
Curriculum Map 2022 - 2023
Curriculum Vision